80 YEARS STRONG
Family Owned Since 1941
San Joaquin Sulphur Co.
---
San Joaquin Sulphur Company prides itself in providing quality products and services to generations of customers. In addition to a broad product line of liquid and dry fertilizers, pest control products (chemicals), baits and seeds, we carry a full complement of safety gear (PPE) to keep you and your workers safe and legal, sprayers, spray parts and accessories to keep your equipment working for you. We have tanks, injection pumps, spray pumps, safety signs and much, much more. Our knowledgeable staff consists of PCAs, CCAs, certified agronomist and trained sales personnel and are here to assist and answer questions.  Stop by our show room today!
View Products
Our Mission
---
Our mission is to offer our customers products and services to sustainably grow successful crops and be good stewards of the land so it is viable for future generations. We provide expertise through our experienced staff of PCAs, CCAs and Agronomists.
Crop Protection

Protecting your crop from pests and diseases that can damage the fruit or the plant and from weeds that can rob valuable nutrients from your crop is vital. Rodents can eat away at the roots of trees, vines and row crops, eventually killing the plant.

Seed

Cover crop provides many benefits to your orchards and vineyards. Besides providing weed and dust control and nitrogen fixation, cover crop improves soil tilth, increases water penetration, and reduces soil erosion. We have many different blends to tailor to your specific application.
Fertilizers

Feeding your crop & soil the correct nutrients at the right time keeps your plants healthy. Proper nutrition help disease and pests at bay & get your crop to necessary ripeness. We take soil & tissue samples to devise a plan to restore plant health.

Safety Gear

Worker safety is of utmost importance to San Joaquin Sulphur Co. We communicate closely with our local Ag Department to ensure we have everything you need to keep your workers in compliance with safety regulations.
Learn About SJ Sulphur
---
San Joaquin Sulphur Company remains an independent family owned ag supply company committed to our industry and our district. Our objective is to provide our customers with products and services that enhance the quality of their crop, safety of their workers and are environmentally sound.
Learn More About Us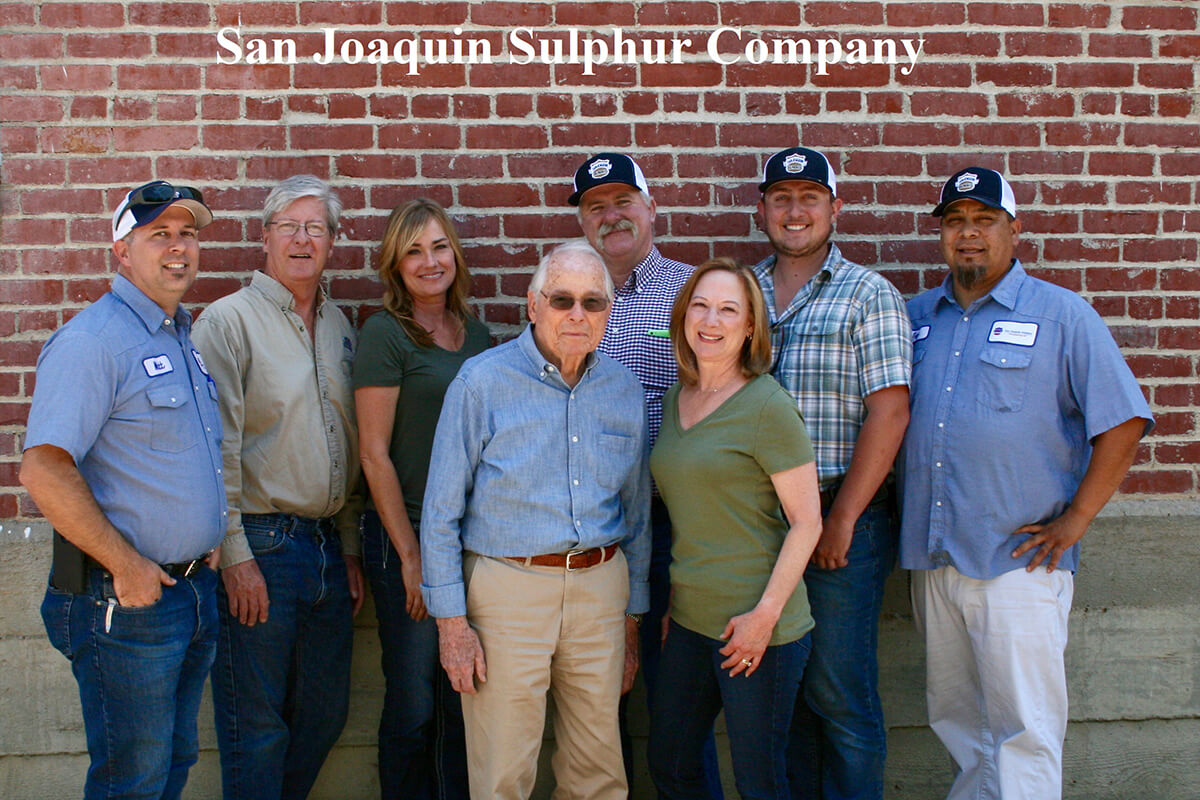 Home